Ok, so we are here. Admit it or not, the most scary thing as a computer user is when you start your PC and suddenly all your files have been renamed to something cryptic text and there is a "ReadMe" file in all your folders mentioning that your files have been encrypted and you need to deposit some bitcoins to get them back. Well, if you have encountered it try remembering when was the last time you've gone wild on your pc (if you know what i mean ;-)) and regret. That's the only thing you can do if you're hit by a Ransomware attack. If there is no backup and the data meant lot, you're screwed. Literally.
This is what one of my friend got when his pc got infected by a ransomware: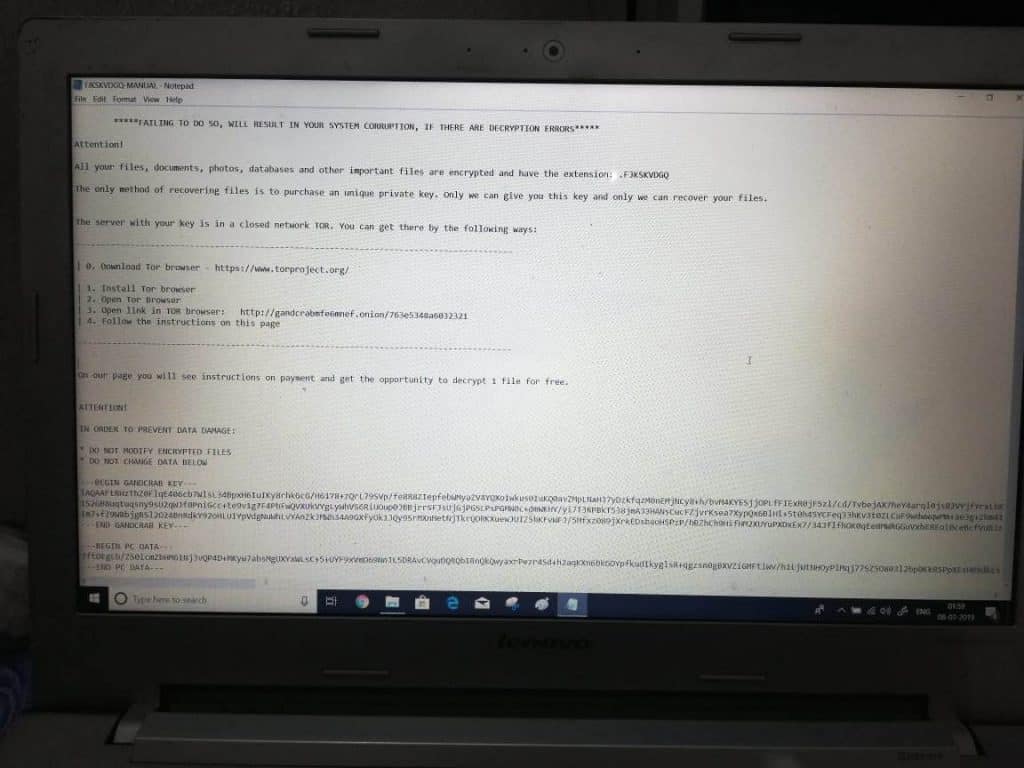 Well, if your pc have got a ransomware infection, we pretty much cannot do anything about it except you can try paying ransom to the attacker but I am sure you'll only end up losing money (and data of course).
Sounds depressing? Yes I know it is. But as a matter of fact, prevention is always better than cure. Sometimes there is no cure at all, so prevention is the only option.
So what can be done to prevent ransomware attack?
Don't play around with your PC, especially if you use it for business. Business means serious stuff. If you are using your computer for serious stuff, be serious about it.
Do not install random apps on your computer or mobile. Be cautious about the software that you are installing.
If don't know much about computers, contact someone who know more than you before installing any new app, or opening a new website, or opening any unsolicited email.
Remember, people (like you) think that computer is a magic. An attacker will take advantage of your ignorance to trick you to think that someone can gift you millions of dollars, someone have a million dollar business plan for you and things like that.
Delete all the emails which you are not expecting, also mark them as spam if they promise you a great future (only you can make your future great, right?).
Do not use pirated software at all. Keep your operating system and all apps updated. If you can't afford paid software, use Linux and other free alternatives.
Buy a decent antivirus, your business deserves to be protected from malwares, virus and ransomware. If you can not afford a paid one, Zonealarm Antivirus offers a decent protection for Free!!
MOST IMPORTANT. Keep a backup of all of your important data. There are many free cloud backup services available such as Google Drive, One Drive, Dropbox, Mega NZ etc.
Remember, backing up your data in Pen Drive, External Hard Disk or any other local storage is not enough. Always keep a copy of your data on the cloud.
If you've been infected by a ransomware, please share as much information in comments and I'll try to figure out if we can do anything to recover your data. All attacks are not same. Some are weak enough to be cracked, while most of them are strong enough. Be careful.